Gold are my favourite material to work with when I make wedding and engagement rings. There are different colors of gold.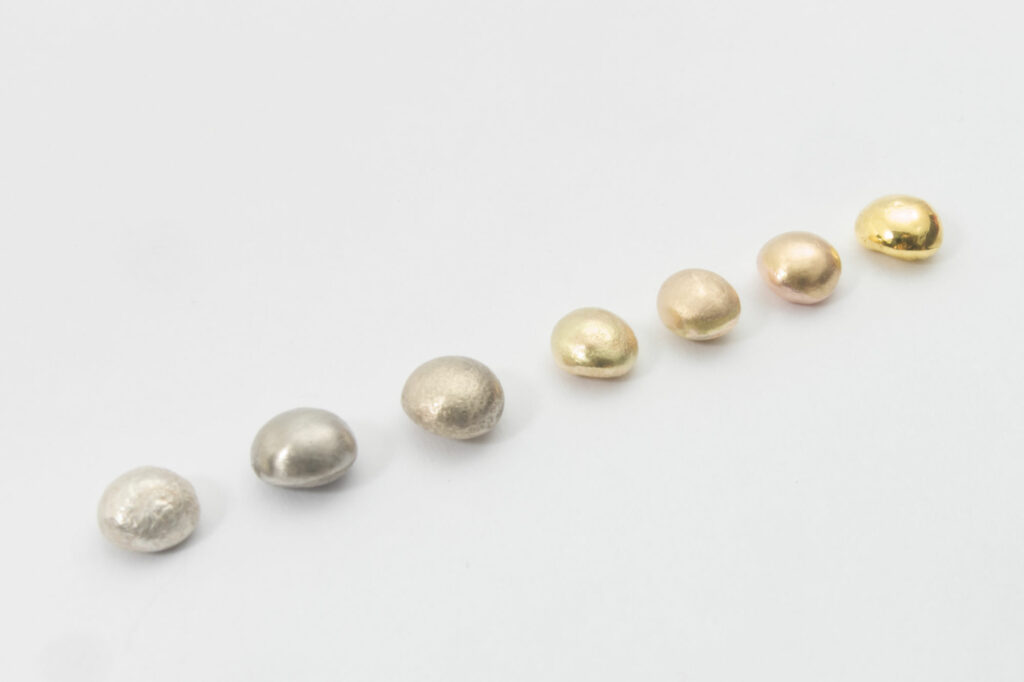 18-karat gold has a good balance between durability and purity. It allow us jewellery maker to do nicely sharp lines, precise shapes and smal details on jewellery.
18 karats gold means that out of a total of 24 parts, 18 parts of the metal are gold, and 6 parts are made up of other metals such as silver, copper and other alloys. Expressed in percentage terms, 18 karats is equal to 75% gold content (18 divided by 24).
The additional metals in 18K gold makes the alloy harder and more durable than pure gold (24K), which is too soft for jewellery. Also by mixing with other metal can gives 18K gold in different colors.
Red gold
18K red gold is a most usual and popular gold in Sweden. The warm color makes rings soft feeling. Red gold is hard and malleable, and perfect material for any kind of jewellery work. To get the red color, it is mixed with copper and silver.
Yellow gold
Yellow gold is mixed with more silver than copper.
White gold
18K white gold is also a popular choice when customers want to have cleaner and similar color to silver. To get the white color, it is mixed with silver and palladium. 18K white gold is also hard and malleable, works perfectly for any kind of jewellery work. Many white gold products in market are rodium plated which means put a thin layer of rodium to make products even whiter than actual color of white gold. I do not do that because I do not see the reason of it. The thin layer of rodium be peeled off after the time and need to be re-plated. White gold has such a warm gray tone. I love it.
Champagne gold
Champagne gold is a kid of white gold with less palladium. The mane came from the blight yellow tone which remind champagne. Champagne gold has a slightly warmer tone than white gold. This is my favourite!
Rosé gold
18K rosé gold is more pink/red than 18K red gold. It is mixed with almost only copper. Put some matching color of stones can makes a rosé gold ring elegant and stunning!
23K gold
23K gold has warm yellow tone. This material is really magical to work with. Just melt a piece of 23 gold become a shiny drop and almost mirror polished.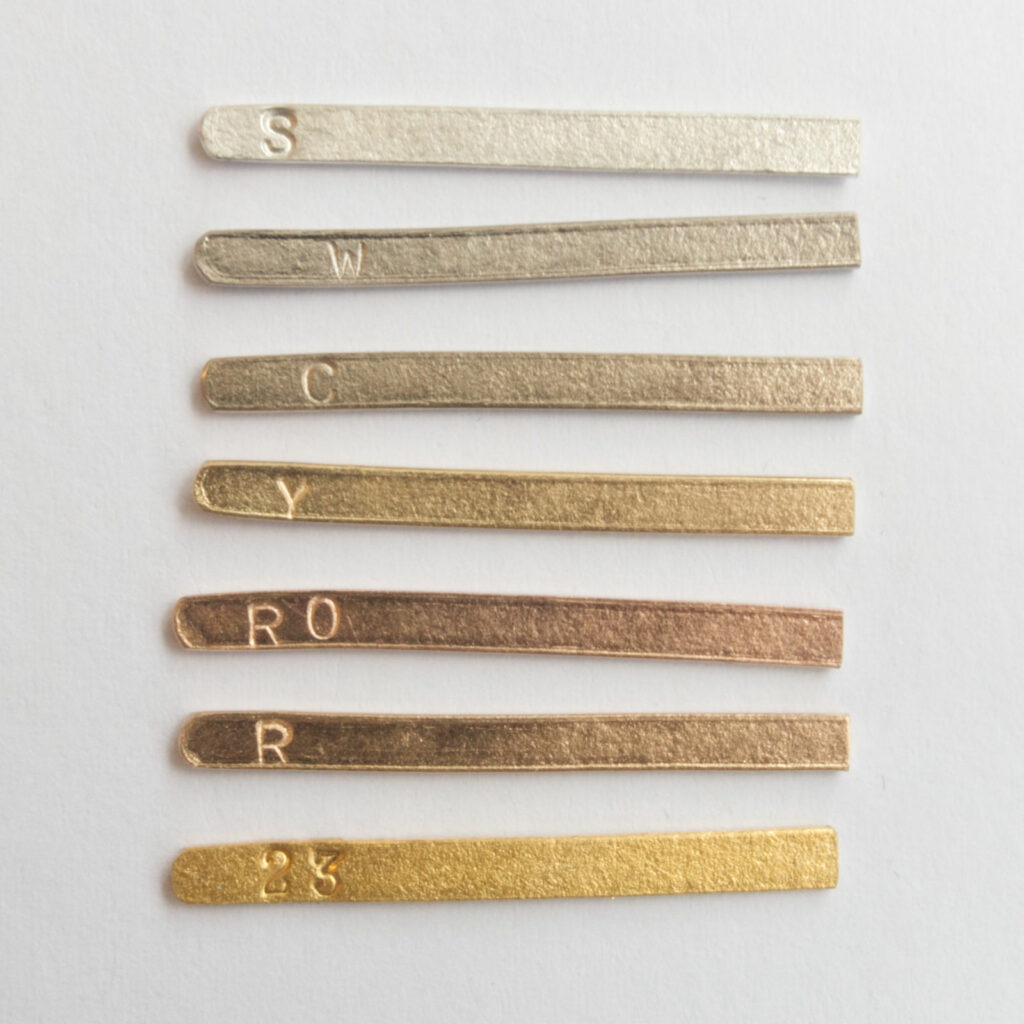 Here you can see different colors of 18K gold and silver.
From top
925 silver
18K white gold
18K champagne gold
18K yellow gold
18K rosé gold
18K red gold
23K gold
Which one is your favourite??