Handcrafted sustainable jewellery
All of the rings are made by Maki at her studio in Stockholm.
Paper matt 18K red gold ring with a rose cut diamond.

A ring with a rose cut diamond on her engagement ring in same paper matt surface. His ring has the same surface and oval shape to add a character.
Rings from Paper Shadow collection by Makiami.
Rings from Arch collection by Makiami.
I love discussing with customers to make their rings perfect for them by retouching the original design.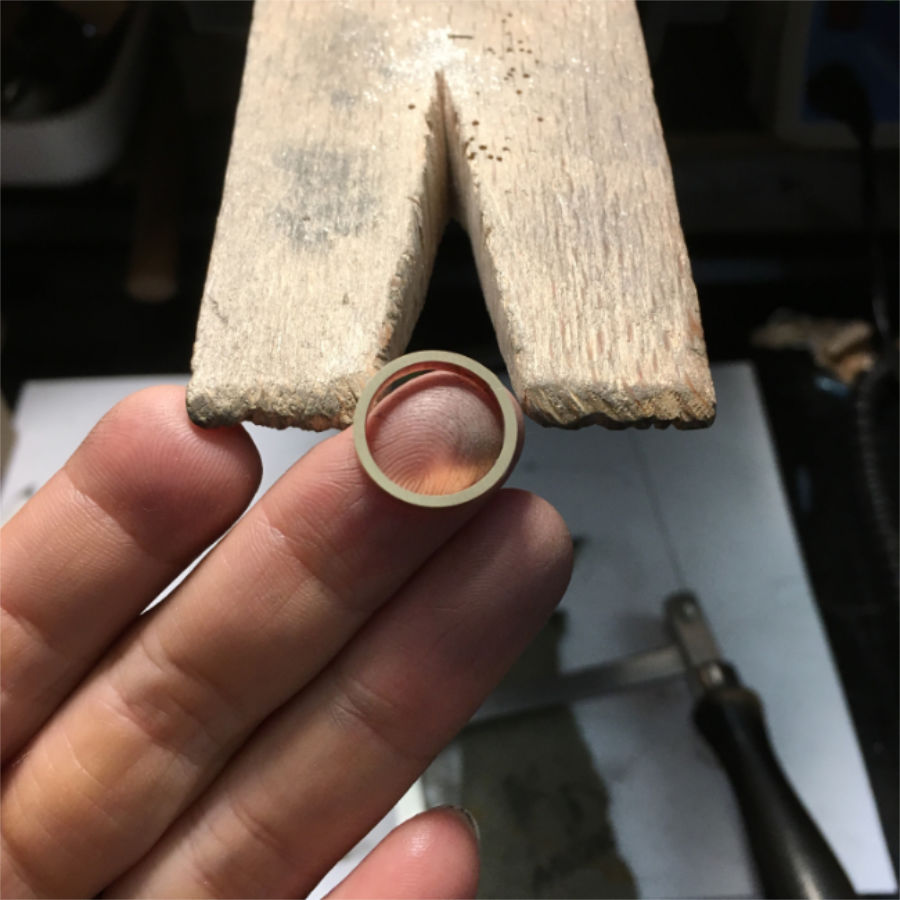 Making different proposition, different material, adding some stones, etc….
Of corse, I am happy to make totally new design with your idea and story behind your marridge.
Welcome to contact me !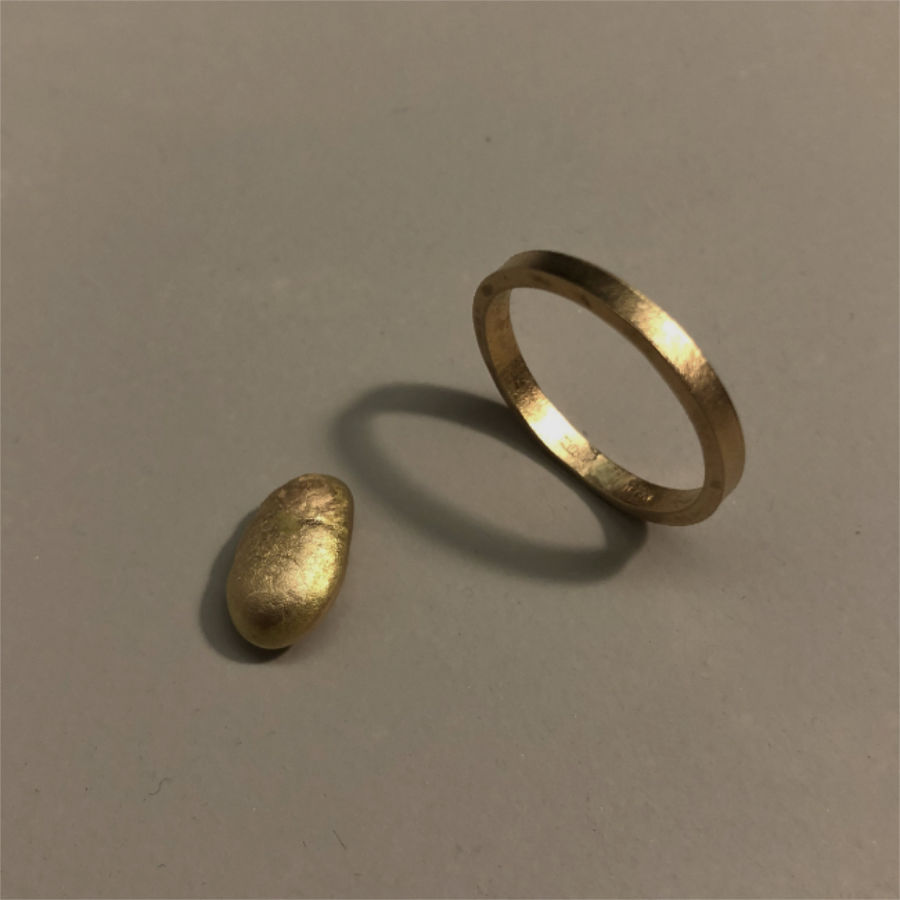 Do you want to know how the process of making a wedding or engagement ring?
I will give you an example of how the journey could look, so that you get an idea of the process.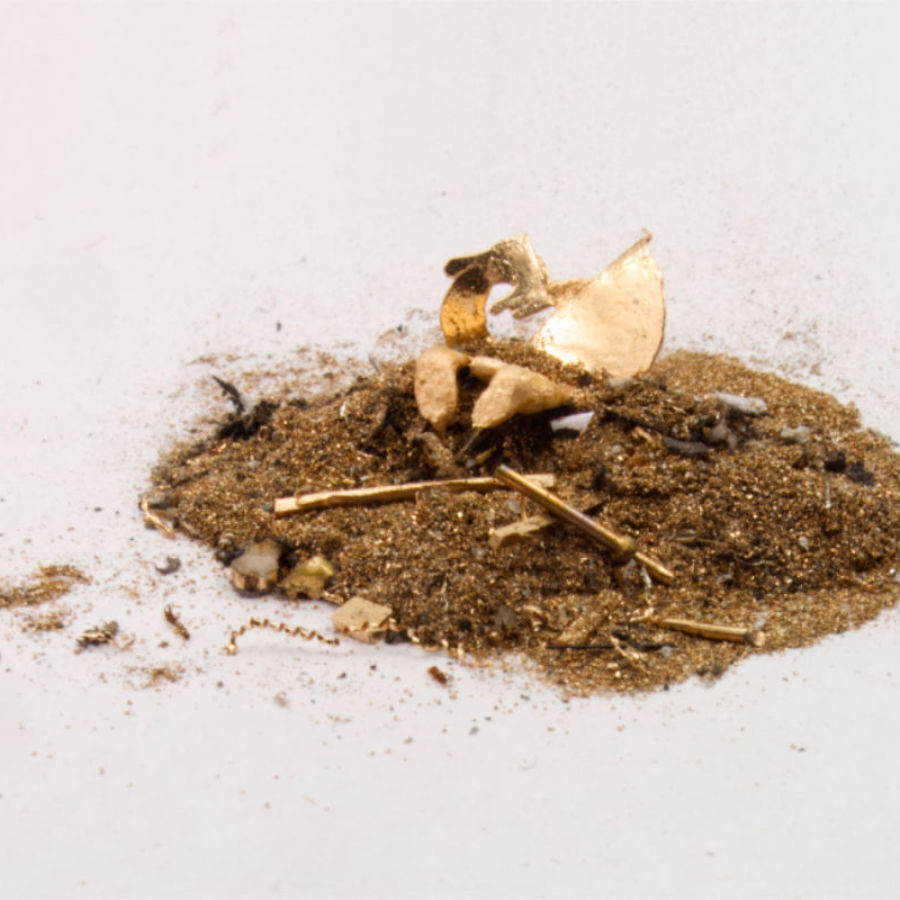 Handcrafted sustainable jewellery in Stockholm
– Recycled precious metal
– Handmade in Stockholm
– Timeless design
– With after care
As a maker, it is important for me to be aware of how and from where my materials came to me.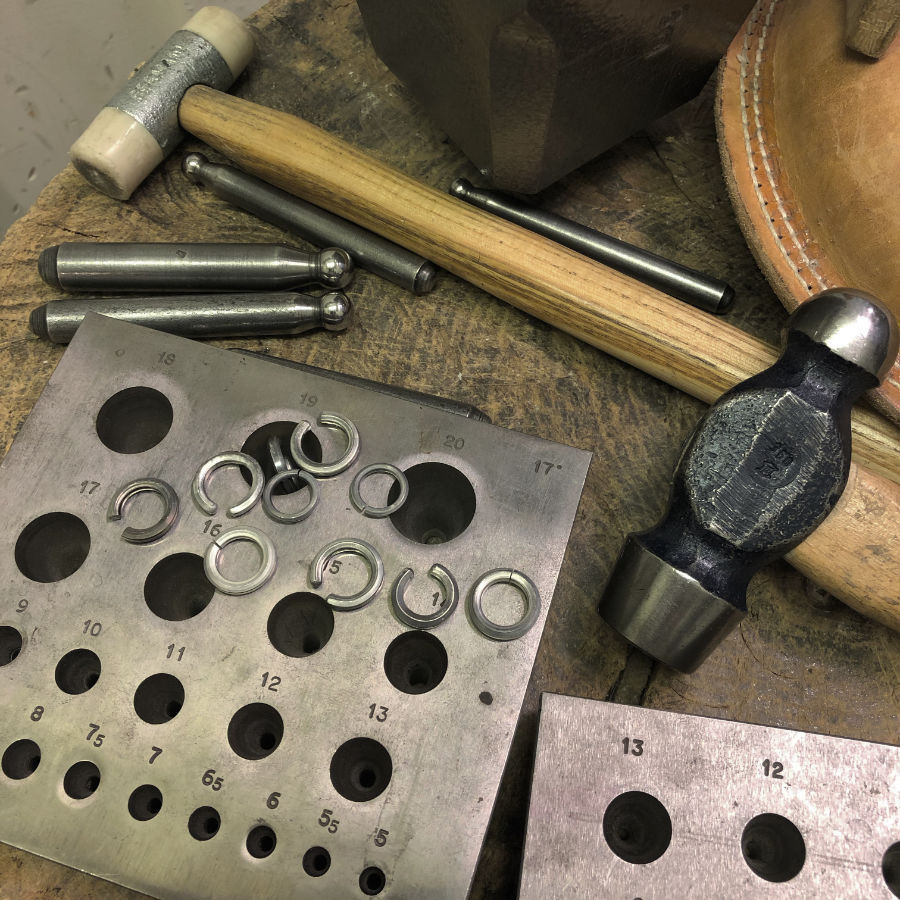 Behind the scenes
On my instagram, you can see what I am working on right now and process of making jewellery on my bench….
Please visit my account