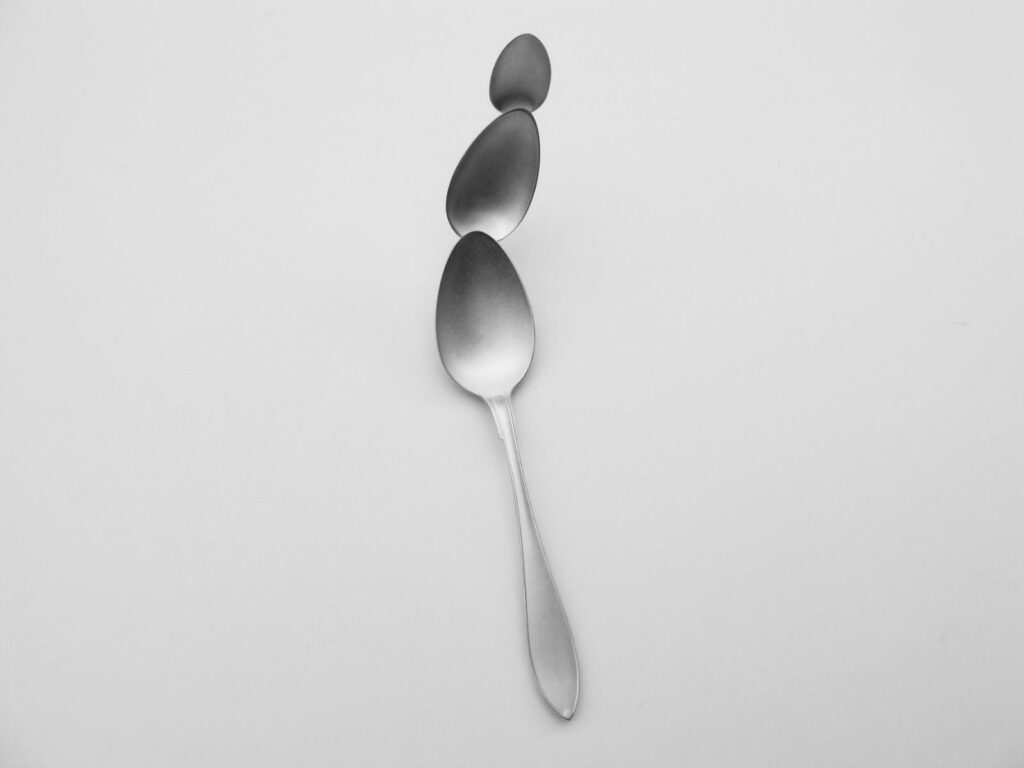 Steinbeisser Experimental Gastronomy is a series of evenings in the spirit of experimental gastronomy and discovering a fresh perspective on contemporary eating rituals.
The guests are invited to be part of an experience where gastronomy, philosophy, design and performance art come together. It's a variation, an interpretation and practice of a contemporary northern European food ceremony.
All the food originates from local and bio-dynamic grown grains, fruits and vegetables. The artistic intervention comes from Jochem de Wit and Maki Okamoto, who will change the eating experience in a responsive, thought-provoking manner.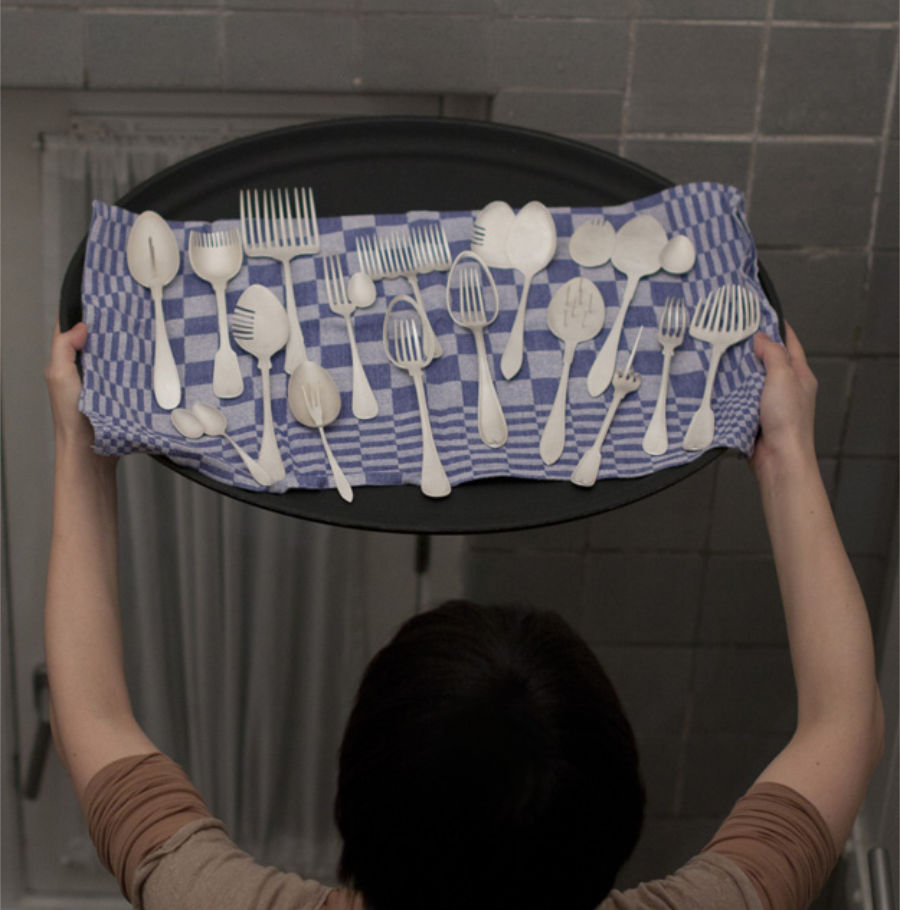 Maki has created a series of cutlery for this food events in Lloyd Hotel in Amsterdam since 2013.